Kitesurfing Mallorca – Absolute kitesurf beginner.
Pollensa Bay, Mallorca kiteschool, a new kite club member on his first and last day of lessons. Our new member Oriol is in Mallorca for business and he could only managed one free day to have his first try and receive his kite lessons.
How is it possible that in 5 photos taken in very poor backlit we can see an absolute kite beginner as he manages to control kite and board and he is able to ride the first 300 meters of his life.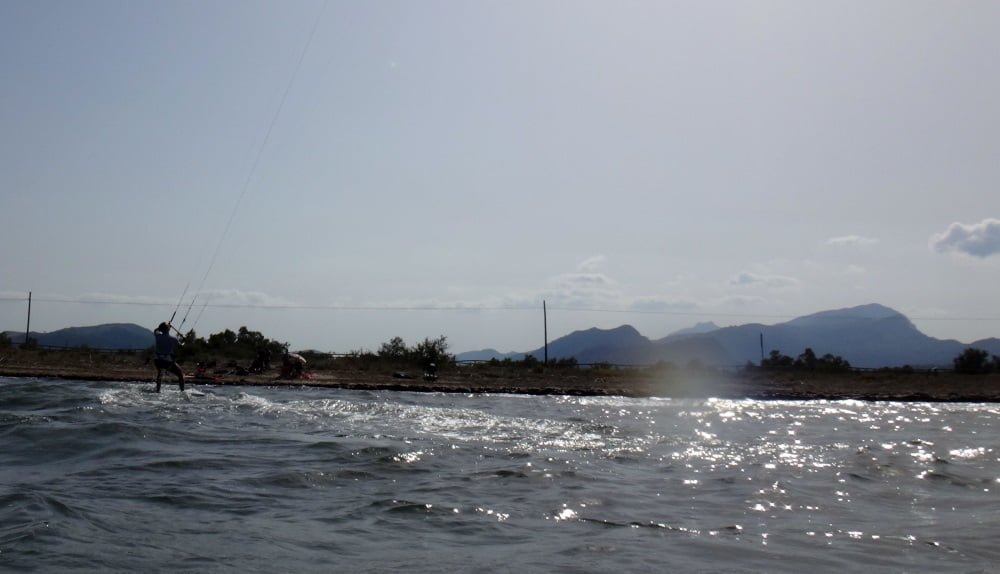 1 Oriol took 3 hours kite lessons and on his third hour while waterstarting he sends the kite forward.
2 He is riding keeping track by keeping pressure on the edge of his kiteboard
3 During his 3 hours kitesurfing lessons min Mallorca Oriol has ride four hundred meters towards Puerto Pollensa
4 To take kite lessons and start kiteboarding forward, all at once, 3 magic hours which made the difference.
5 Gaining control progressively and start getting upwind during his last kite ride.
Good technique, hard working on it, absolutely focused, closely guided … and blessed by luck.
This seems to be the main ingredients of this kitesurfing equation.
Congratulations Oriol!