A new kite girl in our kiteschool. She has taken some kite lessons and in spite of the "too light wind days" we lately had, she has progressed and managed to stand on the kiteboard and have her first kite rides


The following images are of her first rides in one and the other direction, in full rush of adrenaline …
Now, allow me to follow this blog entry with some lines that only the ones that have passed through our teaching will be able to make sense of it. There we go!
The true process of control of the kite
It is assumed that thoughts can act as electrical impulses, running through the nerves.
But not, this doesn't seem to be the case, our sophisticated brain is going to take care of flooding our body with all sorts of subtle adjustments, a matter of hormones and neurotransmitters, phenylalanine
Probably this is not working that way, simply, because thoughts do not necessarily happen one at a time. You can have several thoughts at the same time, and these thoughts probably happen in bursts which take place on parallel tracks, in a fierce and rampant race, pushing themselves, competing, struggling to get to the brain first …
Check please the photos here under this lines and see how with the right technique, good memory and the best teacher of kitesurfing of Mallorca, learn to kitesurf in one morning can be definitely a fact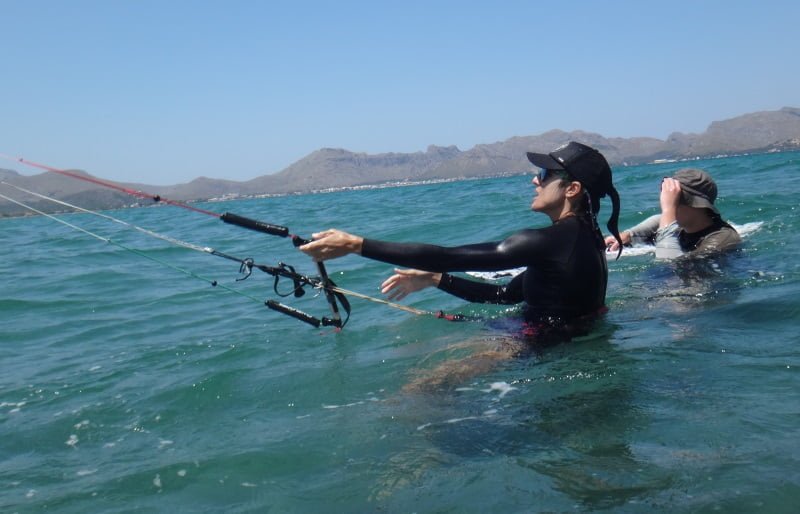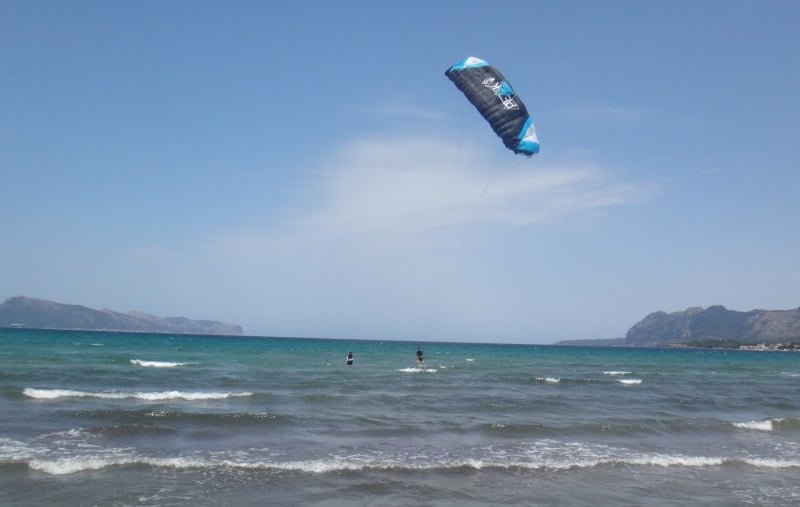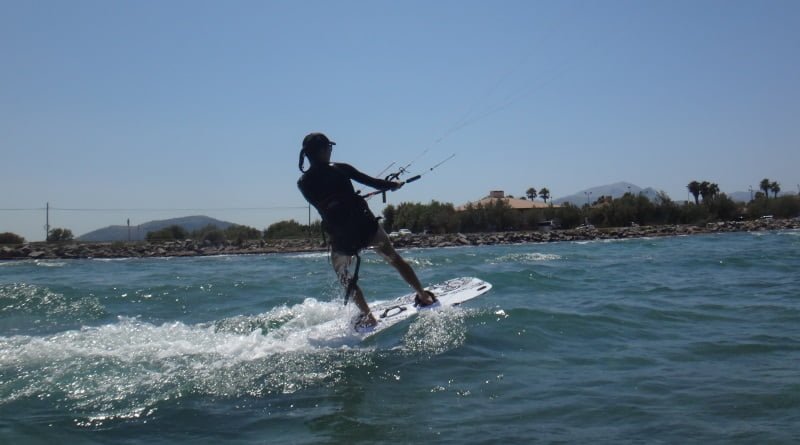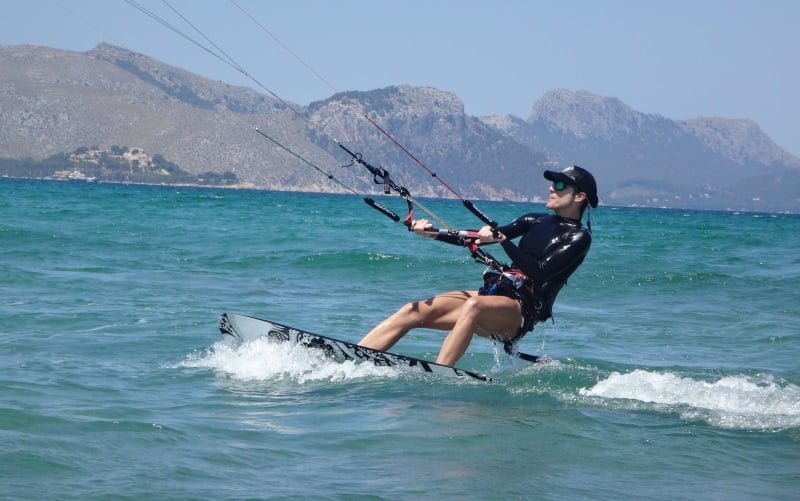 Do you want to learn kitesurfing in Mallorca or in Vietnam – Vung Tau?
Book your course here at the best price

To contact the school click here